Beschreibung
Relaxation Music with relaxing 8D audio music
8D Audio and Binaural Beats, for deep relaxation as a meditation for relaxation and detachment.
Somehow you get the feeling that the world is going faster and faster. Hectic hustle and bustle in the inner cities, hectic on the streets and highways, even hectic on the way to vacation and of course at work. Maybe you still have children, who can sometimes be a little stressful, or some kind of trouble with other people. One longs for peace and serenity… With "Relax" you can really relax again!
Calm relaxation music to fall asleep as meditation music with 8D audio. Relaxing music, also usable as music to fall asleep and yoga music.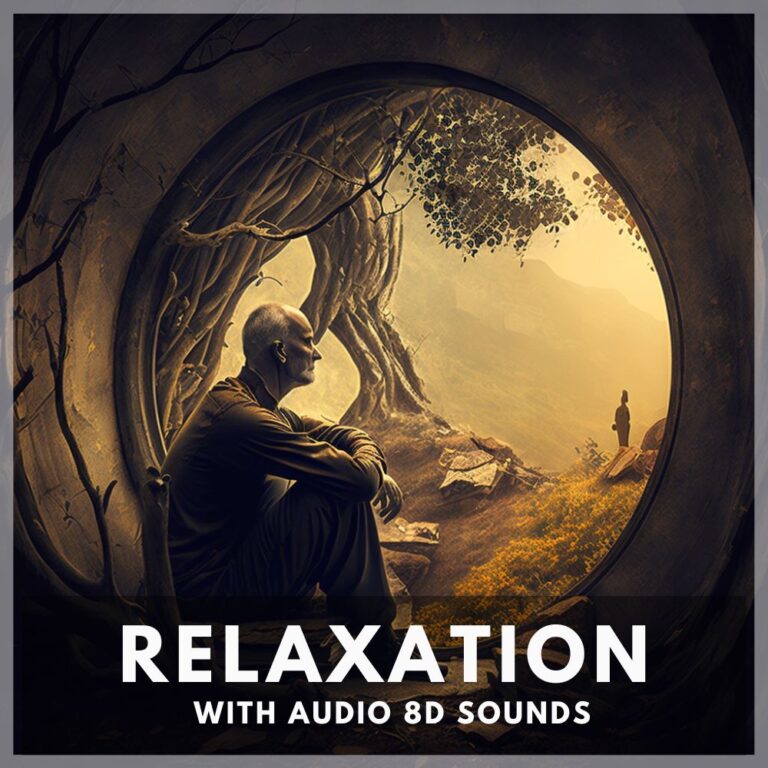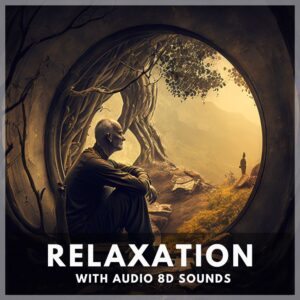 You can listen to this music on any occasion and really feel the relaxation going through your body. You can also use it as yoga music or as music to fall asleep to, just as it suits you best. In addition, it is possible to simply be inspired and try out for yourself where else you can listen to this music. Maybe to fall asleep, during a walk in the woods, at home in the garden or on the balcony…. Just try it out!
The wellness music and relaxation music with 8D audio music to fall asleep with relaxation music with ocean noise and for deep relaxation.
Just put your feet up and do nothing at all for once, except let yourself be sprinkled by this MP3, which promotes and even intensifies relaxation in mind and body. You have never chilled so easily and pleasantly. A calm and beautiful relaxation music.
What is 8D Audio?
8D Audio or 8D Music is a new sound technology that lets music come from eight different directions to ensure this 8D effect. So 8D is not the abbreviation for 8-dimensional, but for 8-directional. To use this new music technology, headphones are essential, otherwise this effect is missing. Even better are spatial sound headphones, if you want to use the power of 8D completely. But even with normal headphones you get an exciting and fascinating sound spectacle. 8D Audio is a new sound technology that is now slowly making its way into Europe and is still hardly known. For this reason, we are happy to share this new technology here as well.
8D Audio and Binaural Beats
Of course you can't change binaural beats in your technique in such a way that they come from eight directions, because this way the effect would be undermined. But brain kicker has found a way to use 8D audio in conjunction with binaural beats. To do this, simply insert two layers, i.e. one with 8D audio and one with normal stereo for the binaural beats. This way, 8D audio can be used in parallel with binaural beats without compromising the binaural effect.
Please when playing this music with 8D and binaural beats that you lie in a quiet and dark room. Also, do not let anyone disturb you to give the effect enough space to trigger an out-of-body experience.
Duration: 33 minutes
Format: Mp3, 320 kbps
Please use headphones. For MP3 players, please make sure that only simple stereo is turned on and no features like surround stereo or mixed or joint stereo. For 8D, surround headphones are the best choice, but any type of headphones may be used to take advantage of this new technology.
---
Recommended links:
Binaural Beats: Anti Aging – Get younger again
Spiritual Blog: "The Matrixblogger"
Accompanied with some music by:
Kevin MacLeod, incompetech.com
License: http://creativecommons.org/licenses/by/4.0
–