Beschreibung
Be Happy be you – Manifest and experience happiness and Happiness through Binaural Beats with this 8D Meditation. Increases serotonin, feelings of happiness, happy hormones and acts like antidepressants.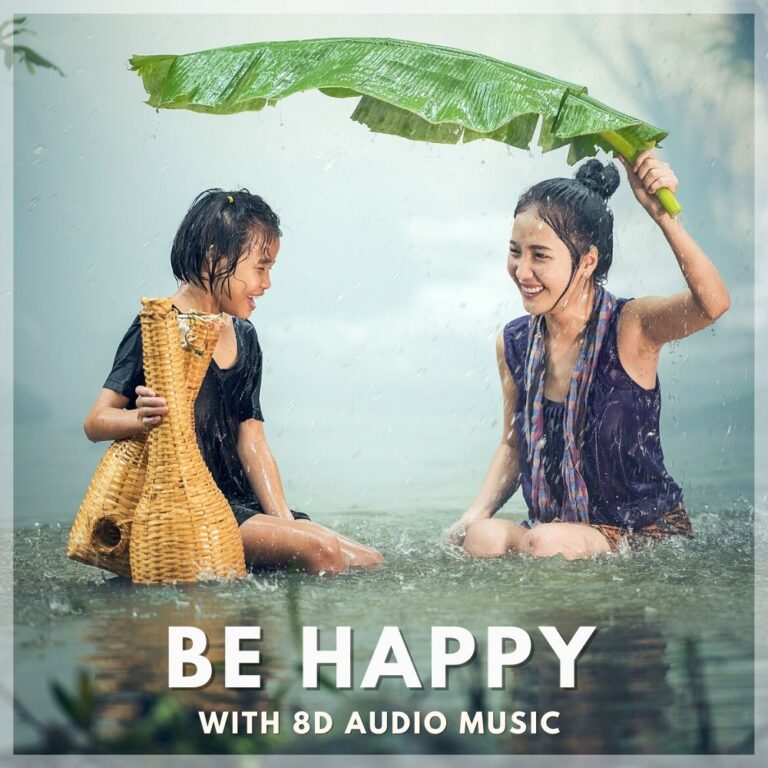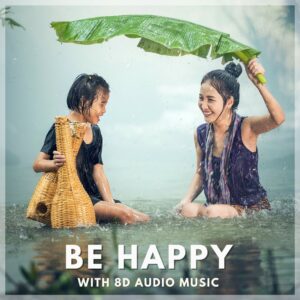 Find your happy place with Be Happy! Our 8D meditation helps you manifest and experience happiness like never before. Put on your headphones and get ready to be taken on a journey that will boost your serotonin levels, happiness, and happiness hormones – all while acting as a natural antidepressant. With Be Happy, you are just moments away from feeling great!
Want to experience true joy and happiness? Look no further! Our 8D meditation stimulates your brain with binaural beats to manifest and experience the emotion of happiness by increasing serotonin and happy hormones. Get your daily dose of joy – Be Happy!
Finally be happy again. With this 8D music, you will get a whole new and phenomenal music experience on top of the feeling of well-being!
This frequency with binaural beats and 8D audio music puts you in a state that makes you feel happy and satisfied. (Be Happy be you)
We have used a complex 4-fold formula, which includes the 432 Hz Solfeggio, which stands for deep healing, transformation of negative energy into positive energy, and dissolves subliminal blockages. Furthermore, our formula contains various frequencies from the gamma range, which brings you into a state of pleasant and loving consciousness.
As a basis we have used the 10 Hz frequency. It is no secret that the 10 Hz frequency is responsible for releasing serotonin and is therefore an absolute mood lifter. Of course, it also promotes mental clarity, a sense of well-being and one's own self-healing.
Our formula works in a very complex way. So that on the one hand you are brought to the state of joy and on the other hand it acts directly on your subconscious to dissolve negative energies and blockages. Thus, it is possible to transfer joy and happiness (Happiness) into your life.
What is 8D Audio? (Be Happy be you)
8D Audio or 8D Music is a new sound technique that lets music come from eight different directions to ensure this 8D effect. So 8D is not the abbreviation for 8-dimensional, but for 8-directional. To use this new music technology, headphones are essential, otherwise this effect is missing. Even better are spatial sound headphones, if you want to use the power of 8D completely. But even with normal headphones you get an exciting and fascinating sound spectacle. 8D Audio is a new sound technology that is now slowly making its way into Europe and is still hardly known. For this reason, Gehirnkicker is happy to share this new technology here.
8D Audio and Binaural Beats and Be Happy be you
Of course you can't change binaural beats in your technique in such a way that they come from eight directions, because this way the effect would be undermined. But brain kicker has found a way to use 8D music in conjunction with Binaural Beats. To do this, simply insert two layers, i.e. one with 8D audio and one with normal stereo for the binaural beats. In this way, 8D audio can be used in parallel with binaural beats without compromising the binaural effect.
Duration: 46 minutes
Format: Mp3, 320 kbps
Please use headphones for this MP3 (Be Happy be you). For MP3 players, please make sure that only simple stereo is turned on and no features like surround stereo or mixed or joint stereo. For 8D, surround headphones are the best choice, but any type of headphones may be used to take advantage of this new technology.
Try it out Be Happy be you
---
Recommended Links:
Binaural Beat: "Decalcify your Pineal Gland"
Spiritual Videos: "Matrixxer on Youtube"